People from many Pacific nations grace Aotearoa/New Zealand with their rich cultures and spiritual traditions.
This diversity is expressed through music, song, dance, prayer, language, visual art, performing arts and traditional arts.
To remain rich and vibrant, practices from the past need to be nurtured and preserved, while encouraging the growth of new expression forms. 
The Pacifica Arts Centre enables this growth by providing a home for Pacific arts and culture of all kinds. It is a welcoming space, open to everyone, and supportive of cultural exchange and mutual learning.
The centre is growing; from a small-scale volunteer based operation, to a medium-scale enterprise with paid staff, multiple projects and a diverse range of arts and cultural activity onsite. This is the home of Pacific Arts, reflecting the many Pacific in Aotearoa.
Those Early Days…
Almost twenty years ago, a small group of Pacific Artists, under the guidance of Pacific Arts Advocate Mary Ama, would meet regularly to share, revive, learn and grow pacific arts and culture. Despite the fact that they had no official base, they continued tirelessly in their efforts to develop Pacific Arts in the region.
Their efforts and contributions did not go unnoticed, and soon they were given a space at the Corban Estate (formerly a winery) in Henderson to develop and continue their work.
Today…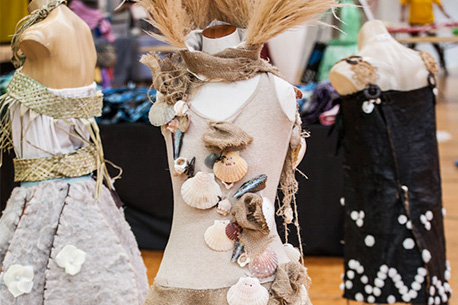 The Pacifica Arts Centre is the realisation of supreme vision and hard work; The centre has grown from the energy of a few passionate and committed people; the active support of the Auckland Council; the Waitakere Pacific Board (formerly Pacific Islands Advisory Board); and The Pacifica Mamas. The latter has become the heart and soul of this space, taking weaving classes, showing school children and adults how to make Pacific arts and creating a studio space for selling and showcasing art pieces.
Through consultation with the community, it was clearly identified that the development of a Pacific Arts and Cultural Centre was a priority for supporting local artists, arts and culture. It also contributes hugely to both economic and community development.
In The Future…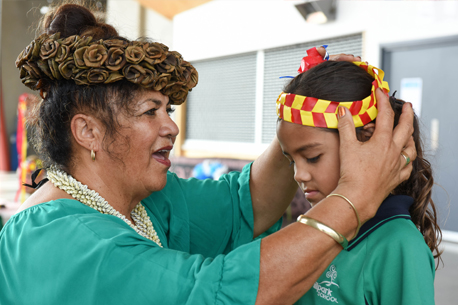 The Pacifica Arts Centre is filled with warmth, vibrant colours and caring people. A welcoming space for all who are interested in the Pacific Way. Hence, the people who have been involved with its development serve as an inspiration to many. The vision of the centre has caught national and international interest, and the future holds many more exciting possibilities